StoneWarehouse.net is moving to our new domain name PremierStone.net. Thank you for
choosing us! You are being redirected now.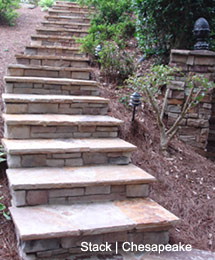 Stone Warehouse, Inc. founded in 2000 is headquartered in Marietta, Georgia. Meticulously
crafted based on castings from natural stone our stone products are realistic in shape and style.
Iron oxide pigments are used to achieve a colorfast natural appearance. Stone Warehouse, Inc.
products are sold under the product name of Premier STONE® and are sold through numerous
distributors. Premier STONE® products do not require a foundation or support and can be installed
to any prepared substrate, reducing overall installation cost. Whether your stone application is
interior or exterior, small or large, residential or commercial, you can be assured of a quality
product manufactured to the highest standards within the industry. Its applications are endless.

Because our products weigh only 40% the weight of natural stone there is virtually never
a weight restriction issue. Unlike natural stone, Premier STONE® is applied to the
substrate using mortar; natural stone must be installed on a solid reinforced ledge or
floor so the weight of the stone is concentrated in one area as opposed to being
distributed across a larger surface area. This creates numerous applications for using
Premier STONE® when natural stone simply will not work. All of our colors are
available in 5 styles: Stack, Ledge, Rubble, Field Stone and River Rock. We
recommend viewing a physical sample prior to purchasing if possible. Samples of our
stones can be seen at one of our distributors. Stone Warehouse can blend custom
colors for special projects if necessary at additional cost. Premier STONE® can be mixed with different colors and other styles of
Premier STONE® to achieve the look you want by matching and complementing the color and style of your choice. Premier STONE® can be used on exteriors of
residences, apartments, and commercial buildings. Interior applications on fireplaces, counter fronts, columns and accent walls are limitless.